This article describes four types of Bots you can create with ConvertoBot. These Bots are:
Widget Bot
Exit Bot
Embedded Bot
Full Page Bot
Widget Bot
Most people have seen this type of Chatbot on a website. It begins with Overlay Text and icon in the corner of the page. Generally, nothing happens until the user interacts with the Chatbot. That interaction generally begins with a mouse click or a mouse hover.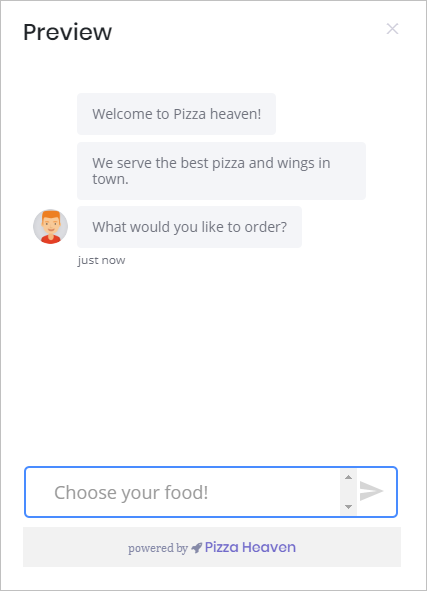 Exit Bot
This Chatbot displays when a user is ready to leave your page. For some business people, a user leaving a page is a lost potential sale. The Exit Bot gives you one more chance to interact. You might, for instance, offer a discount code.
The Exit Bot creates a strong impression, and some website visitors might not like it. Be sure to say or offer something worthwhile.
When the user's mouse reaches the outer limits of the page, that signals an intent to leave. That's when the Exit Bot takes over. The screen goes dark and a Chabot displays in the center of the page.
For more information about creating an Exit Bot, see: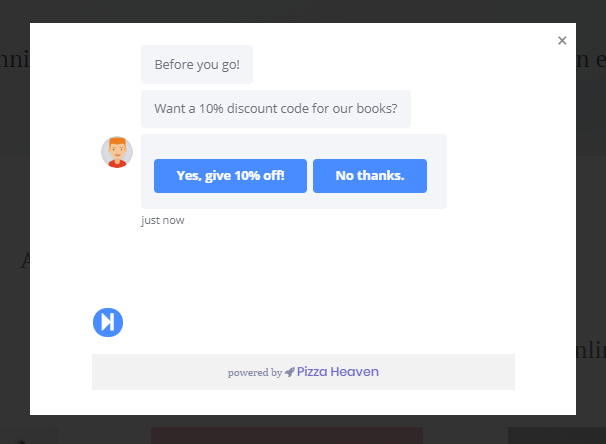 Embedded Bot
Copy and paste iframe code to place a Chatbot wherever you want. In the example below, iframe code was pasted into a WordPress widget.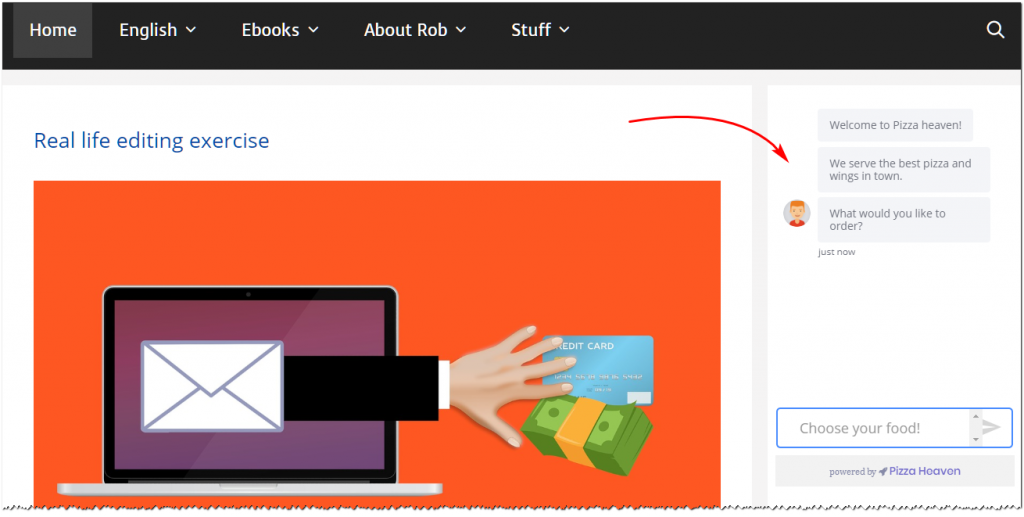 Full Page Bot
There is nothing on the web page except a background color and the Chatbot conversation. The conversation runs down the center of the page. Full page Chatbots are a useful tool for people interested in lead generation and list building.
The image below shows a full page Bot. It's a demo, and not well designed, but it shows how this tool can focus user attention.