You can add, change, or delete the image link any time.
You have the option of adding a link to each image you place in the Message block. When a website visitor is looking at your Chatbot and clicks the image, a new tab opens with that URL.
Click the block that holds the image you want to modify. The Message panel displays.
Click the image button beside the image link. The Select File panel displays.
Enter the URL in the Image Link box at the bottom of the panel.
To delete a link, highlight the URL with the mouse pointer and then push the Delete button on your keyboard.
Click Continue at the bottom of the panel. The Message panel displays.
Click Save.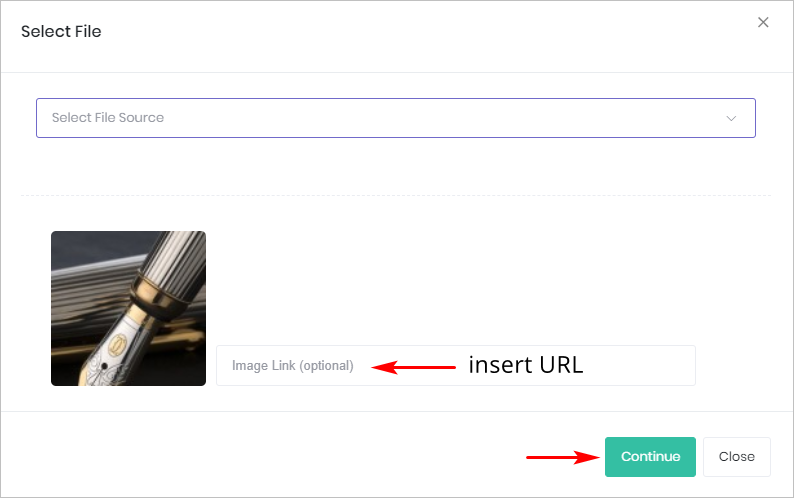 Previewing your image
Go to the Builder page.
Click Preview in the top menu. The Chatbot displays on the right side of the screen. Your image appears as part of the message.
Hover the mouse pointer on the image. If the pointer changes to a hand, the image link is working. If the pointer is unchanged, the image is not connected to a URL link.