This article presents a sales proposal template which you can use when pitching Chatbot services to your prospects.
The proposal template contains:
an overview of Chatbots
a review of Chatbot benefits
your client testimonials
your contact information
You are free to modify the document as you wish. Be sure to read through the document carefully. It contains generic text placeholders which need to be customized or deleted.
1 Opening agency management page
Click Dashboard on the left menu.
Click Agency License on the top menu.
Click Proposal Template. A zip file downloads to your computer.
Move the zip file to a folder and then open the zip file. It contains a Read Me file and the Proposal Template.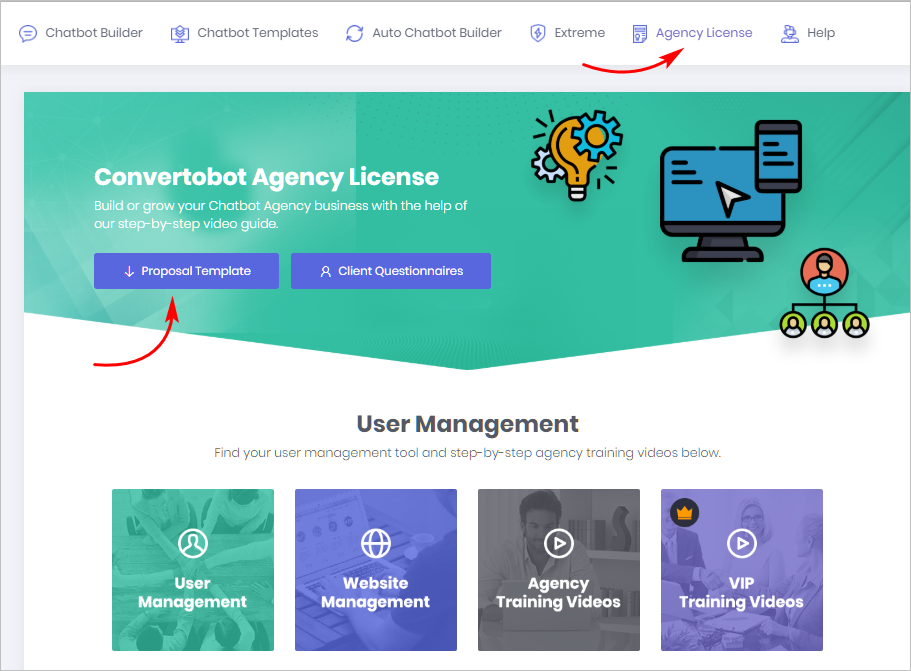 2 Customizing the template
Open the Proposal Template MS Word document.
Locate all of the fields with a yellow highlight. These fields need to be customized or deleted.
Save the proposal with a unique name.