By default, a widget Chatbot displays as soon as a user lands on a page. This article shows you how to customize the delay settings. After a fixed period of time, the widget Chatbot opens automatically.
This tool is a premium service available to Extreme Features customers. It is not available to all customers.
1 Locating delayed bot settings
Select a Bot and go to the Settings page.
Scroll down to Widget Settings and locate the Extreme Features header.
Locate the Delayed Chatbot toggle.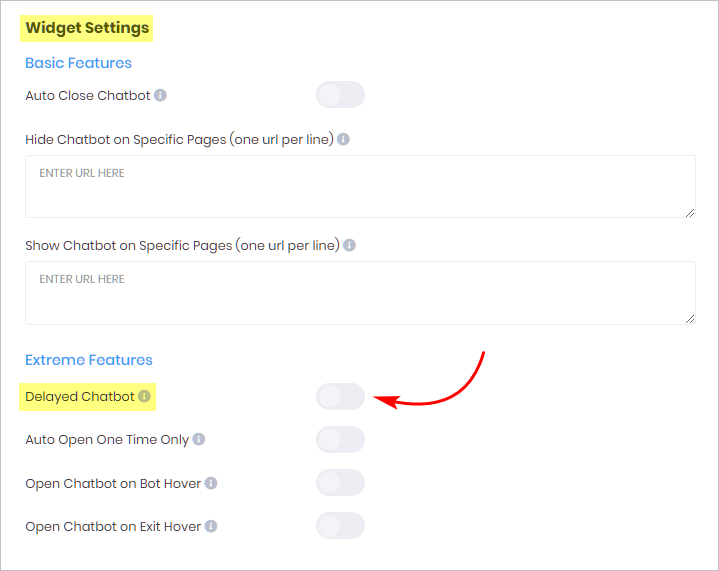 2 Customizing delay settings
To activate the delay, click the Delayed Chatbot toggle to the ON position. The Set Delay Time box displays.
Choose the delay period, measured in seconds, by clicking the Up or Down arrows.
Click Save.
Click Launch to make the changes live.