Introduction
This article shows you how to find your Bots on the My Bots page. On the My Bots page, use the toolbar to:
create a new Bot
change the settings for an existing Bot
clone a Bot
edit a Bot
review Bot Analytics
delete a Bot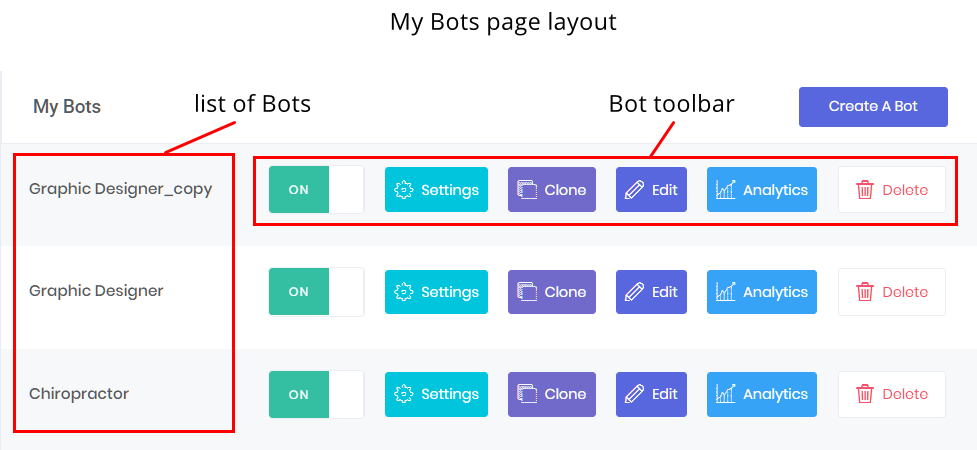 1 Locating your Bots
Go to the menu on the left side of the Dashboard page.
Select My Bots. The My Bots page displays a list of your Bots.