This article shows you how to add video content to a Chatbot message.
The video insert feature works with YouTube content. It does not work with all video hosting services, such as Vimeo.
1 Opening a Message block
Video content is placed inside a Message block. A video cannot be placed beside text. A video file is placed on a blank message line that sits above or below text.
Go to the My Bots page.
Locate the Bot you want to edit and then click Edit. The Builder page opens.
Click a Message block. The Message panel displays.
Click Add to insert a blank message line.
Click the Video button. The Select Video panel displays.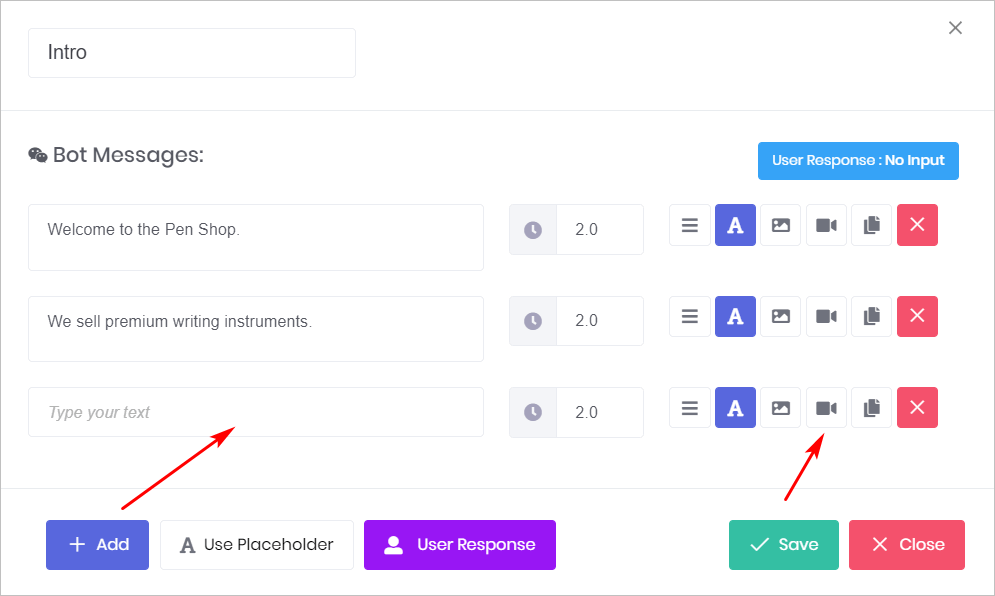 2 Selecting a file source
Locate the video you want to insert into the Chatbot message.
Copy the video link.
Return to the Select Video panel.
Paste the video link in the Video URL box.
Click Continue. The Select Video panel closes.
Click Save.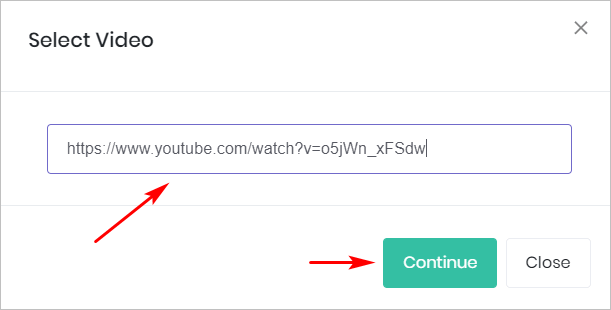 3 Previewing the video
Go to the Builder page.
Click Preview in the top menu. The Chatbot displays on the right side of the screen. Your video appears as part of the message.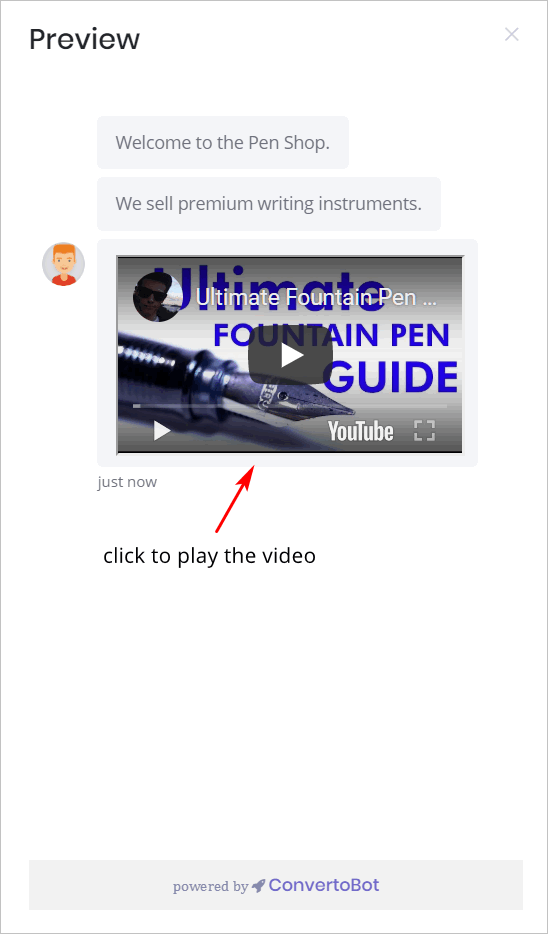 4 Deleting a video
Open the Message block.
Click the X button on the video message line.
Click OK in the confirmation popup box.
Click Save.