This article describes how to increase Chatbot open rates. These suggestions focus on widget Chatbots. These are the Bots which first appear in the bottom corner of a page. They normally become active when the user clicks or hovers the mouse pointer on the overlay text or icon.
1 Testing overlay text options
There is no best answer for overlay text. Our suggestion is to create a series of text options which speak to your audience and their interests. Then test those options over time.
Look at the open rates for each option. Find the solutions that generate the best results.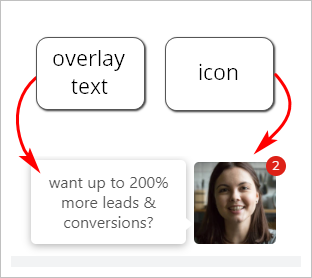 2 Selecting a relevant icon
Choose an icon that matches your content and niche. The image you select communicates a message. Does your message help build trust with users?
Consider the example below. A pizza restaurant uses a Chatbot to take online food orders. Does a robot icon tell users this is a safe way to order and pay for food? Probably not.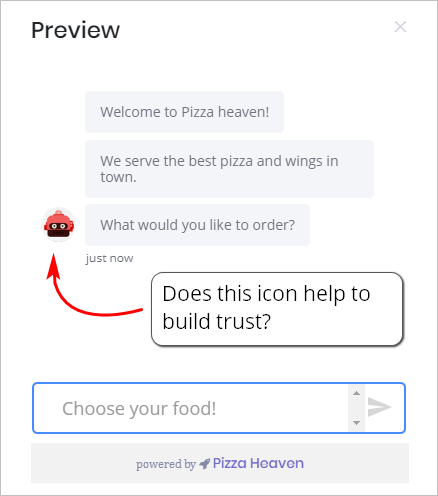 Here is the same Chatbot with a different icon. A human face, even a character, communicates a stronger trust factor.